Arthur Avenue is a great place to bring the family for the Holiday Season. You have fun filled activities and events that the whole family will love. You can go to the 19th Annual Train Show at the New York Botanical Gardens, The Bronx Zoo Winter Fest, and don't forget about our Oldies Night Christmas Party…last year was a blast.
Check out the links below for more information on these great events.
"An Oldies Night Christmas"
How would you like to go back in time and experience what it was like at Ann & Tony's in the 50′s and 60′s? Mark your calender for Tuesday, December 14th 7PM-10PM which is our "Oldies Night Christmas Party"
Check out the pictures from last years "Oldies Nights Christmas"
You get a complete 5 course dinner for  $65 per person…tax, tip, and drinks included. You can't beat that.
Download and print the flier here:
Oldies Night Flier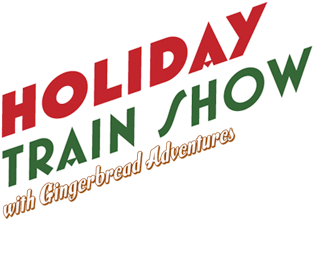 November 20th – January 9th
Experience the magic of New York City dressed to the nines for the holidays.  The New York Botanical Garden's annual Holiday Train Show has become a cherished seasonal tradition for families not just in New York, but across the country.  Marvel as G-scale model trains puff along a half-mile of track in and around the 140 landmark buildings constructed entirely of natural materials: nuts, tree bark, fruits, pinecones, and leaves, housed within the warmth of the historic Enid A. Haupt Conservator
Click here for more information
The Bronx Zoo Winter Fest- November 6th – January 2nd
The Polar Express 4-D Experience
You are invited on an extraordinary 4-D adventure this holiday season on The Polar Express! When a doubting young boy takes a train ride to the North Pole, he embarks on a journey of self-discovery that shows him that the wonder of life never fades for those who believe. The Polar Express 4-D Experience is based on the inspiring and beloved Caldecott Medal children's book by Chris Van Allsburg.
Hess Clydesdale Carriage Rides
The Bronx Zoo's beloved Clydesdale horses Ranger, Jesse, and Monty have once again trotted into the spotlight to take guests on festive wagon rides, Saturdays & Sundays through Dec. 19, plus Dec. 26–31. The Clydesdale—a high-stepping draft horse—is in its element when at work, whether in the field or at the head of a cart. At the zoo, they enjoy long walks with their keepers, being brushed, and the occasional sweet treat.
These are great events for you and the family. And don't forget to stop in for lunch or dinner to let us know which was your favorite events.
Wishing you a great start to your Holiday Season.
Tags: Ann & Tony's Restaurant, Arthur Avenue, Arthur Avenue Oldies Night, Holiday Train Show, New York Botanical Gardens, The Bronx Zoo